Programming mobile and web applications is our specialty!
We create comprehensive websites and web applications, from design to implementation. Your satisfaction is our priority!
Send inquiry
FLEXIBILITY
We always try to fit into our client's needs, to maximize the potential of the project. That's the only way to guarantee productive cooperation and the starting point to final success.
INNOVATION
Passion to create, curiosity of the world and new challenges drives us each day, that is why we consistently develop and transform existing possibilities into new ideas and we implement them into practical solutions.
CHALLENGES
Each day, challenges motivate us to give more from ourselves the day after and become better and more professional company. We believe that giving ourselves ambitious goals is the core to achieve high and ideal results.
PASSION
Our company is not just another workplace, each day we come to work accompanying by willingness to create something new. We believe that there are no impossibilities. We are unstoppable and we consistently push ourselves to all kinds of goals.
01
ANDROID APPLICATIONS
Android is the most popular Operating System for mobile devices, drives more than 84% of them. For last couple of years we have developed many applications for Android system and actually did it successfully. Contact us if you need support in Android OS area!
02
iOS APPLICATIONS
In 2007 first iPhone has been released and it momentarily changed smartphone's market and the way people communicate with each other. If you are using Apple's devices and need an application for iOS, get in touch with us!
03
WEB DEVELOPMENT
Our programmers are experts in web based solutions, like: HTML5/CSS3, JavaScript (React, Vue), PHP (Symfony, Laravel, Lumen) and Node.JS. For years we developed many websites with popular CMS: WordPress, Typo3, Drupal. Need some support? We are waiting for you!
04
UX/UI
If you need experienced programmers, UX & UI for constant cooperation, you are in the right place. Our clients like this way of working with us. We have great offer for you! Want to know more about it? Contact with us!
WE CREATE
WEB & MOBILE DESIGN
Graphic design of mobile applications and websites
Our team consists of front-end developers, back-end developers, UX/UI designers, thanks to which we can offer comprehensive services, and cooperation between individual people translates into customer satisfaction and acceleration of project implementation. Everything in one place.
We create graphic designs that combine aesthetic appearance, current trends as well as usability and functionality.
Our goal is to create user-friendly websites and applications based on the fields of User Experience and User Interface, and this translates into the reception and income of your website.
Careful planning of the site reduces the costs and time needed for its programming.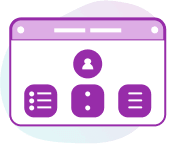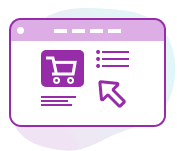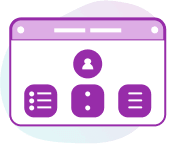 STEP 1
Consultation, getting to know your needs and expectations
STEP 2
Preparation of the graphic design
STEP 3
Programming the website / shop / application
STEP 4
Manual testing of the project
STEP 5
Implementation of the final product